About Us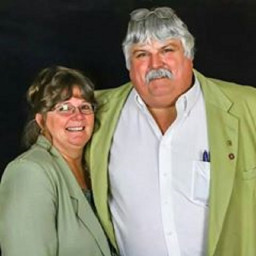 Beyer Auction Service, Inc. is a Michigan Corporation solely owned by Nick and Charlotte Beyer. Richard Beyer, Nick's father, began the business in 1973 and sold the business to Nick in 1989. Nick worked with his father since its beginning and attended Reppert School of Auctioneering in Decatur, Indiana.
The company has completed over 4,500 individual auctions of various types all over Michigan. Beyer Auction and its sales staff has over 150 years combined experience and has always been a leader in the auction business.
While we sell a great deal of personal property, estates, business liquidation, farm machinery, and real estate, we have never given up our leadership in the auction business whether the sales be large or small. We are a reliable, professional, trustworthy company that insists that all associates maintain a high standard in the fields they represent. We are committed to offering personalized service by combining the latest marketing concepts with the most up-to-date marketing tools available.
We are leaders, not followers, and get the job done!
We offer consultation with no obligation. If we can be of service, please don't hesitate to contact us.
Real Estate Auctions
Estate Auctions
Antique Auctions
Farm Auctions
Business Liquidation Auctions
Personal Property Auctions
Household Auctions
Consignment Auctions
All Types, Throughout the Year.
Some of the Services Available (but not limited to):
Setup
Hauling, Moving, Packing
Labor
Boxes
Tables, Moving Carts
20 x 30 Tent
Speaker System
Display Cases
Restroom Facilities
Lunch Service
Appraisals upon request
Advertising
Sale Bills
Permanent Bid Cards
Itemized Clerk Sheets
Picture Package
Mailing List
Visa or Mastercard
3200 sq. ft. Sale Facility
Storage until sale time
Convenient Parking
Clean-Up and Garbage Removal